IN-HOUSE SALON
EDUCATION & TRAINING
HAIRDRESSER RESET COURSE
This is not a cutting or trend class, This is a deep dive into your everyday life as a stylist and the physiology between the hairdresser and client relationship.
Do you ever feel as if your client's negative energy impacts your day?
 Does the energy of your co-workers affect your day?
Do you reset yourself after every client?
Are you leaving your personal life "at the door" to better serve your clients, your business, and your salon companies?
Are you absorbing this energy and taking this home, or vice versa bringing any type (good or bad) of energy into your work environment?
Hosting the "Hairdresser reset" will leave your stylists clarified and give you balance in what we are truly doing for a living, it goes way beyond doing Hair. Stylists will learn to discover and take the positive impacts of each client and what to do with that within in your business. You will gain clarity on how to leave the clients story in the chair and reset for the next client in a matter of seconds!

Learn the power of what we do for a living, THE POWER OF THE HAIRDRESSER!

This course creates each stylist's own personal mantra which will inevitably lead to professionalism, in turn, bringing more income to the salon and stylist every single day!
LEARN HOW OUR TRAINING
CAN INCREASE SALON REVENUE NOW
Celebrity Stylist, Platform Artist, Salon owner, and Business consultant Phillip Rosado has worked Internationally for Toni & Guy and L'Oreal Professionnel as a Master Educator, Stylist, and Colorist. Phillip Rosado was named one of the most influential people in Orlando, highly recognized for his collaborations with industry leaders. The Hairdresser Reset is the Master Class of all in-salon training and the perfect solution for all types of salons. Contact us today for more information:

[]

keyboard_arrow_leftPrevious

Nextkeyboard_arrow_right
VIEW WHAT OUR CLIENTS HAVE TO SAY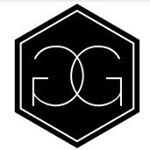 Thank you to all of you for sending Phillip Rosado in to teach Creative Cutting. We had a great experience with the class! Our team came into the class without an understanding of what it even meant to do a disconnected haircut and left feeling empowered to do that work and also explain it to their clients. I think the most important thing is that they understood what he was teaching. The format was great because it kept their attention because it was broken down into simple steps. Learning these techniques provided a necessary skill to give movement and balance to their haircuts. Phillip was 100% professional and inspiring!

Gramercy Salon | @ gramercy_salon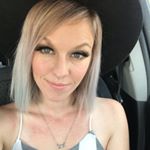 The Hairdresser Reset class is by far one of the most important classes I've taken to date. Fueled with so much emotion, enlightenment and reflection. I feel refreshed as an artist, I can use what I learned in my professional and personal life, and it has brought me closer to my @thebespokesalon fam. ❤️ ✨🌕 If you get a chance to take The Reset class, DO IT!

hairbyragen | @ thebespokesalon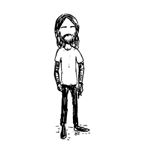 Do yourself a huge favor and try to attend a "Hairdresser Reset" seminar. It's events like this which our industry truly needs right now. And to @philliprosado you're speaking my language, thak you for today.

HELLOBENJAMIN | @ THEBESPOKESALON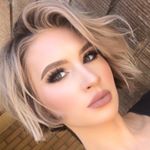 This class was so different from other education. It allowed us all to connect on such a personal level. I feel as if a weight has been lifted and Bespoke has a new energy. Thank you so much.

zoewildridge | @ THEBESPOKESALON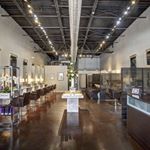 I can't say enough about this wonderfully insightful, caring and…handsome man. Phillip @philliprosado is an essential teacher and motivational guru for stylists and owners. As a talented stylist and salon owner himself, he understands the industry and all its complexities. Look forward to having you back Phillip! Thank you, John @erikalandavissalons👋👋

Erik Alan Davis Salon | @erikalandavissalons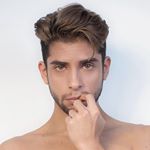 I can be more grateful for such an empowering class by @philliprosado , you just didn't only gave us the answers to much of our questions , but to feel that fore that this industry gives to those who love the art or hair and beauty in general .

arthurpossohair | @erikalandavissalons
View The 2019 Training Tour Schedule.
Erick Allen Davis Salon – Reset
Ft. Lauderdale, FL – Jan 14th
Private Class – Reset
Hunting Beach, CA – Feb 4th
Oscar Blondie – Reset
New York, NY – Feb 19th
Vanity Salon – Reset
Philadelphia, PA – March 11th
Private class / Event / Reset
Seattle, Wa – March 25
Posh Salon – Reset
Pittsburgh, PA – April 1st
Gramercy Salon – Advanced Haircutting
Boca Raton, FL – April 8th
Salon H2O – Advanced haircutting, focus disconnection
New Orleans, LA – April 15th
Artistry Salon – Reset
New Jersey, NJ – April 29th
Jordan Thomas Salon – Advanced Haircutting
Bel Air, MD – May 20th
Adam and Eve Salon – Reset
New York, NY – June 10th
Educe Academy @ Educe Salon – Reset
Orlando, Fl – June 24th
Paul Labrecque Salon – Reset
New York, NY – July 15th
Educe Academy @ Educe Salon – Foundational Haircutting
Orlando, FL – July 28th & 29th
Educe Academy @ Educe Salon – Reset
Orlando, FL – August 5th
Maven Salon – Reset
Washington, DC – August 19
Warren Tricomi Salon – Reset
New York, NY – Sept 16th
Warren Tricomi Salon – Reset
Greenwich, CT – Sept 17th
Vanity Salon – Reset
Montclair, NJ – October 14th
VIEW EDUCATION & TRAINING PHOTOS