Phillip Rosado | L'Oreal Professionnel National Artist!

Phillip's passion and perseverance, over the past 26 years, has built him significant name recognition in the industry and he was named Orlando's most influential people and salon owner in 2004. Phillip owned and developed a number of top Orlando salons including Alta Moda Salon, EgoLab, Educe Salon, and most recently Glam Dry-A Blow Dry Lounge. He has built a well-respected name for himself not only in Orlando but in the hair industry as a whole.
LEARN MORE
PHILLIP ROSADO ACADEMY | THE HAIRDRESSER RESET
Feeling a heart's calling to make teaching and skill-sharing a core part of his professional world, Phillip joined forces with L'Oreal Professionnel and he is traveling the country offering this wonderful continuing education course, The Hairdresser Reset is a deep dive into your everyday life as a stylist and the physiology between the hairdresser and client relationship.. He also coaches salon owners in business practices.
LEARN MORE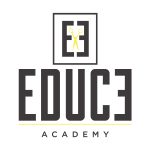 VIEW WHAT OUR CLIENTS HAVE TO SAY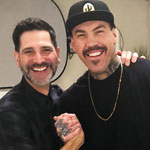 Phillip Rosado has put together something so necessary for our industry. We are lead to believe from the beginning that being an artist in our craft is all bright lights and glamour. In reality, there is heavy pressure put on us not only every day but every guest. We as artists are never taught the foundations of how to deal with these pressures and how to look out for what's most important (our feelings) Reset gave myself and my team at Bespoke the confidence moving forward to keep our heart and souls positive and healthy as we move throughout our day servicing by creating for our guests. I see the RESET course as the elevation of the artist from the inside out. And really, when we are at our best and happiest don't we curate our best work? Put yourself first for once and reset.
jaywesleyolson | @ thebespokesalon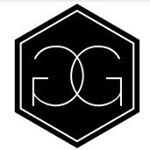 Thank you to all of you for sending Phillip Rosado in to teach Creative Cutting. We had a great experience with the class! Our team came into the class without an understanding of what it even meant to do a disconnected haircut and left feeling empowered to do that work and also explain it to their clients. I think the most important thing is that they understood what he was teaching. The format was great because it kept their attention because it was broken down into simple steps. Learning these techniques provided a necessary skill to give movement and balance to their haircuts. Phillip was 100% professional and inspiring!
Gramercy Salon | @ gramercy_salon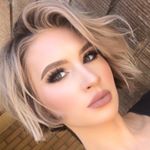 This class was so different from other education. It allowed us all to connect on such a personal level. I feel as if a weight has been lifted and Bespoke has a new energy. Thank you so much.
zoewildridge | @ THEBESPOKESALON
CHOOSE HAPPINESS OVER MONEY.
Learn more about Phillip Rosado below by viewing his latest industry news, press, tips and tricks and more.